The Week that Was on August 21, 2022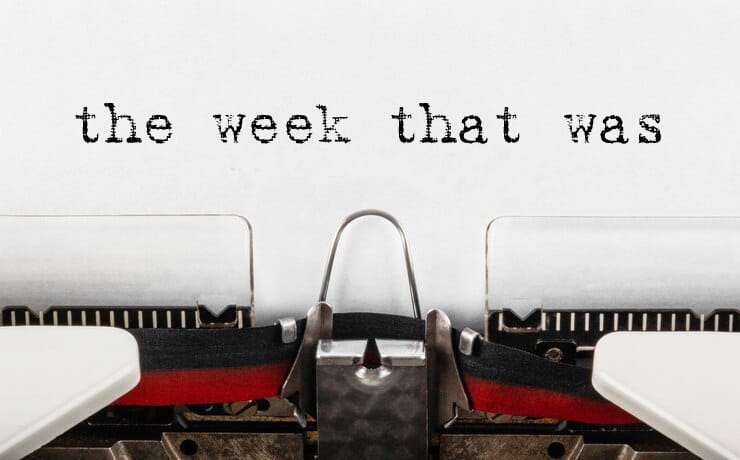 Kite Festival
'Azadi ka Amrit Mahotsav' (AKAM) kutpui lawmna kal zelah Urban Development & Poverty Alleviation Deptt. hnuaia Pradhan Mantri Awas Yojana (Urban) Mission chuan PMAY (U) Beneficiaries te nen 'Kite Festival' chu High School Field, Mc Donald Hill, Zarkawt-ah August 15, 2022, khan hman a ni.
PUC Lawmthusawina
August 15, 2022 khan Pachhunga University College chuan an auditorium-ah kawng hrang hranga hlawhtlinna an hmuh avanga lawmthu sawina 'Thanksgiving and Grand Celebration programme' an buatsaih a. Mizoram CM Zoramthanga chu khuallian a ni.
PICTURE THROUGH THE AGES
CM Zoramthanga chuan August 15 khan Deputy Commissioner Office, Aizawl District buatsaih lehkhabu "Picture through the Ages' - A Documentation of the Journey of Aizawl : Its land, its art, its history, its people and their stories and its enigma, tih chu Aizawl Club-ah a tlangzarh.
Rawn thleng
August 16, 2022 khan Birmingham 2022, Commonwealth Games-a Women's Hockey Bronze Medal latu Lalremsiami chuan Mizoram a rawn thleng a. Sports & Youth Affairs Board Vice Chairman TC Pachhunga, Sports & Youth Services Department Secretary Dr Lalrozama, Sawrkar mi pawimawhte, Sports Discipline hrang hranga infiammite, Sports Association hruaitute leh mipui thahnem takin Lengpui Airport-ah an lo hmuak.
Ayush Aapke Dwar
State Medicinal Plants Board (SMPB) Mizoram, Directorate of Ayush leh College of Veterinary Sciences & Animal Husbandry, Selesih tangkawp buatsaihin August 17, 2022 khan Azadi ka Amrit Mahotsav hnuaia hmalakna peng pakhat, mi tinin ramhmul damdawi awlsam taka an neih theih nana an kawtkaia chhawpchhuah sak "Ayush Aapke Dwar" kharna inkhawm chu Selesiha Veterinary Sciences & Animal Husbandry College-ah neih a ni a. He hunah hian Environment Forests and Climate Change changtu Minister TJ Lalnuntluanga chu khuallian a ni.
STARTUP FEST
August 17, 2022 khan Tourism Minister Robert Romawia Royte chuan Mizorama a vawikhatna atan Mizoram Tourism Start-Up Fest & Competition 2022 Kick Off na hun SAD Conference Hall-ah a hmanpui.
SCERT chaimawina
August 17, 2022 khan SCERT-in course chi hrang hrang an pek zir chhuakte chawimawina hun an hmang a, School Education Minister Lalchhandama Ralte chuan khuallian niin a hmanpui a ni.
K. Lalrinliana tel
New Delhi-ah August 18, 2022 khan National Fisheries Development Board, Governing Body 9th Annual General Meeting neih a ni a. Meeting hi Union Fisheries Minister Parshottam Rupala'n kaihruaiin Mizoram atangin Fisheries Minister K. Lalrinliana a tel.
LESDE in puangzar
August 18, 2022 khan Labour, Employment, Skill Development & Entrepreneurship(LESDE) Department chuan Central YMA leh Common Service Centre (CSC) te nen ṭangkawpin Pradhan Mantri Shram Yogi Maan-Dhan (PM-SYM), National Pension Scheme (NPS-Traders) & e-SHRAM' scheme vawrh lar a nih theihna tur leh beneficiary ten an lo hriat chian theihna tura inzirtirna leh puanzarna hun a buatsaih.
INZIRTIRNA BUATSAIH
Mizoram State AIDS Control Society leh Central YMA te chuan Mizorama HIV/AIDS darh zel tur ven nan leh fimkhur inzirtirna turin "Zoram Harh Rawh" tih thupui hmangin hnam lam leh pipu zaia inelna hmangin HIV/AIDS dona beihpui kalpui an tum a. Hemi atana State Level Organising Committee chu August 18, 2022 khan an thu khawm a. R.Lalngheta President, CYMA in meeting a kaihruai a ni.
Latest News & Chhiar Hlawh