The Week that Was on July 17, 2022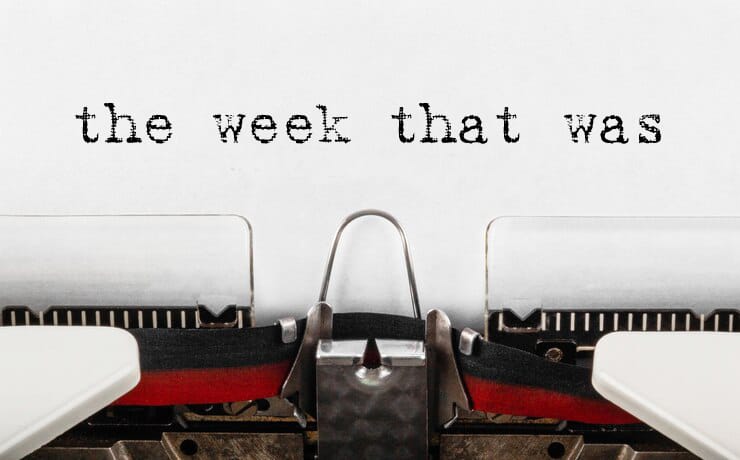 C. Lalrinsanga tel
Agriculture Minister C. Lalrinsanga chu Bangalore-a neih mek National Conference of State Agriculture and Horticulture Ministers ah a tel. July ni 14 leh ni 15 chhunga he ram pum huap Agriculture leh Horticulture Minister-te intawhkhawmna hi India rama a vawi khatna niin Union Agriculture Minister Narendra Singh Tomar chuan khuallian niin a hmanpui a ni
Thukhawm
July 15, 2022 khan T.J. Lalnuntluanga Environment, Forest & Climate Change Minister hovin EF&CC a Senior Officers ten an hnathawh thlirletna hun PCCF Conference Hall ah an nei a ni.
Training nei
July 14, 2022 khan Banker's Institute of Rural Development (BIRD), Kolkata leh Mizoram Rural Bank tangkawp chuan Mizoram Rural Bank hnuaia Officer te tan ni 3 awh tur training an tan. BIRD, Kolkata hi NABARD hnuaiah agriculture leh rural development lama training leh research an pekna hmun niin 1984 khan din a ni.
Dragon Fruit thawn
Mizoram thar Dragon Fruit quintal khat chu Bangladesh Prime Minister Sheikh Hasina hnenah Chief Minister Zoramthanga chuan 14.07.2022 khan a thawn. July thla tira Bangladesh Prime Minister in Chief Minister hi theihai a lo thawn chunga lawmthu sawina leh Mizoram thar dragon fruit chawilarna ni pah fawmin thei hi thawn a ni.
COACHING PROGRAMME
July 13, 2022 khan Sports Minister Robert Romawia Royte chuan Mizoram State Sports Council Non-Residential Coaching Programme chu Hawla Indoor Stadium, Republic Vengthlang-ah hawngin he hunah hian khuallian a ni. Minister hi MLA Er. H. Lalzirliana leh AMC Councillor David Zohmangaiha leh Culture & Tourism Development Board Vice Chairman TC Pachhunga ten an tawiawm a ni.
NABARD din cham
National Bank for Agriculture and Rural Development (NABARD), Mizoram Regional Office chuan NABARD din cham vawi 41-na lawmna hun chu July 12, 2022 khan Auditorium, Mizoram Rural Bank, MINECO-ah a buatsaih a. He hun hi Governor Hari Babu Kambhampati leh Dr. R. Lalthangliana, Health Minister chuan he hun hi an hmanpui.
HUMHIMNA SAWIHO
July 12, 2022 khan Social Welfare Minister Dr.K.Beichhua hovin Social Welfare Department hotute leh department pawimawh dang ten Supreme Court thupek anga dan hnuaia sex worker te humhimna leh chhawmdawlna tur chungchang, Minister office ah an sawi ho.
UG Exam Topper
2022 Under Graduate Examination neih taka Mizo topper 24-te chawimawina July 12, 2022 khan Vanapa Hall-ah buatsaih a ni a. Chief Minister Zoramthanga chu khuallian a ni. Programme hi Mizo Students' Union General Hqrs. buatsaih a ni.
BOND SIGN PUI
Ni 11-12, July, 2022 khan Mizoram Youth Commission Conference Hall, MINECO Khatlaah MYC in an lo thlan chhuah Super IAS 40 programe hnuai a Full sponsorship a, Delhi a kal turte chu Dr. Vanlaltanpuia, MLA leh Chairman, MYC kaihhruaina hnuaiah Agreement bond sign pui an ni.
Latest News & Chhiar Hlawh