The Week that was on July 31, 2022
Hun i nei lo maw! Kar hmasa chhunga Mizoram tana thil pawimawh leh chhinchhiahtlak thleng te, tawi, mahse, funkim siin chhiar tur dahna a ni e. Hun reilotea kar hmasa lama thil thleng te chhiar zawh mai theih turin chhawp chhuah a ni e.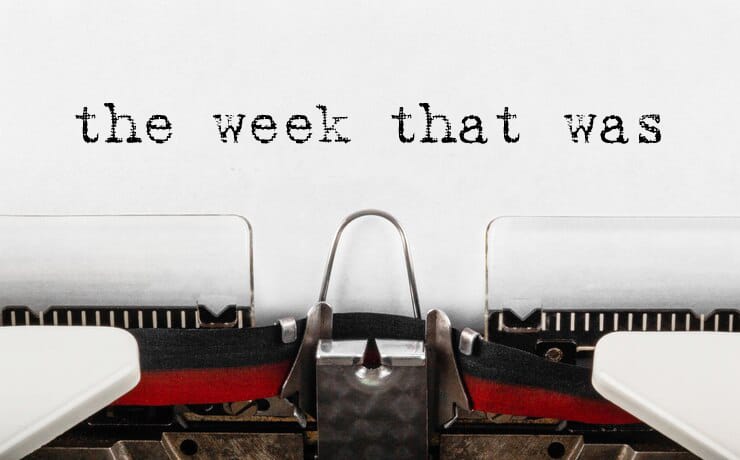 Mizoram MP te tel
July 25, 2022 khan India President thar Droupadi Murmu lakluhna Parliament Central Hall-ah neih a ni a, Mizoram MP( LS) C. Lalrosanga leh MP (RS) K. Vanlalvena te an tel. Murmu hi Chief Justice of India Justice NV Ramanna'n rinawmna thutiam a tiam tir a ni.
zangnadawmna sem
July 26, 2022 khan Vety Polyclinic Hospital Conference Hall, Khatla ah kum 2021 chhunga vawk pul hri "African Swine Fever" leng darh zel tur venna tura AH&Vety Department-in vawk an suat sakte tana zangnadawmna AH&Vety Minister Dr K. Beichhuan a sem.
PUC A+ pe
Pachhunga University College chu July 20-21, 2022 chhung khan National Assessment and Accreditation Council (NAAC) chuaan an endik a, tehfung hrang hrang hmanga endik a nih hnuah July 26, 2022 khan an dinhmun puan a ni a, A+ Grade pek a ni. India Hmarchhaka NAAC A+ College pahnih awm-ah a score sang zawk a ni bawk.
RAMSAR SITE
July 27, 2022 khan Environment, Forests & Climate Change Department, Government of Mizoram chuan Siaha District chunga Pala Dil leh a chhehvel (Pala Wetland) chu Ramsar Site-ah puan a ni tih a tlangzarh.
MEETING NEI
July 27, 2022 khan Agriculture Minister C.Lalrinsanga chuan video conference kaltlangin District Agriculture Officer leh Block Agricultural Officer ten meeting an nei. Meeting-ah hian SEDP kal tlanga vaimim thar tih rohna (drying process) chungchang an sawiho.
Award dawng
July, 27 & 28, 2022 chhunga Hotel Le Meridien, Hyderabad-a neih '24th World Education Summit' ah Mizoram chu Pradhan Mantri Kaushal Vikash Yojana (PMKVY) 2.0 a India rampuma enrolment leh placement-a state titha ber niin 'Government Sector Initiative in Skill Development Award' hlan a ni.
MBSE ONLINE PORTAL
July 28, 2022 khan School Education Minister Lalchhandama Ralte chuan MBSE Online Portal, a hawng.
Inzirtirna hawng
Home Minister Lalchamliana, Disaster Management & Rehabilitation (DM &R) enkawltu Minister ni bawk chuan July 28, 2022 khan ATI Auditorium MINECO-ah'Two Days Training on Department Disaster Plan for all Department under the Government of Mizoram' tih training chu a hawng.
KAWLPHETHA KUTPUI
July 28, 2022 khan The Golden Hall, Hrangbana College-ah Sawrkar laipui ruahmanna a India ram chhunga district zawng zawng (773) a hman tur 'Ujjwal Bharat, Ujjwal Bhavishya, Power @ 2047', Kawlhetha Kutpui lawmna hun buatsaih a ni a. I&PR Minister Lalruatkima chuan khuallian niin a hmanpui.
MEIOA CONFERENCE
Mizoram Education Inspecting Officers' Association (MEIOA) General Conference 2022 chu July 28, 2022 khan Tourist Lodge Aizawl-ah neih a ni a, School Education Minister Lalchhandama Ralte chuan a hmanpui.
MP(LS) LEH BRO DG
New Delhi-a Border Roads Organisation (BRO) hmunpuiah July 28 khan C. Lalrosanga, MP (LS) chuan Border Roads Organisation Director General, Lt. General Rajeev Choudhary hmuin Mizorama ramri hnaih kawng sial leh siamthat hna chungchang te a
sawipui a ni.
Share now