The Week that Was on March 20, 2022
Hun i nei lo maw! Kar hmasa chhunga Mizoram tana thil pawimawh thleng te tawi, mahse, funkim siin chhiar tur dahna a ni e. Hun reilotea i chhiar zawh mai theih turin chhawp chhuah a ni e..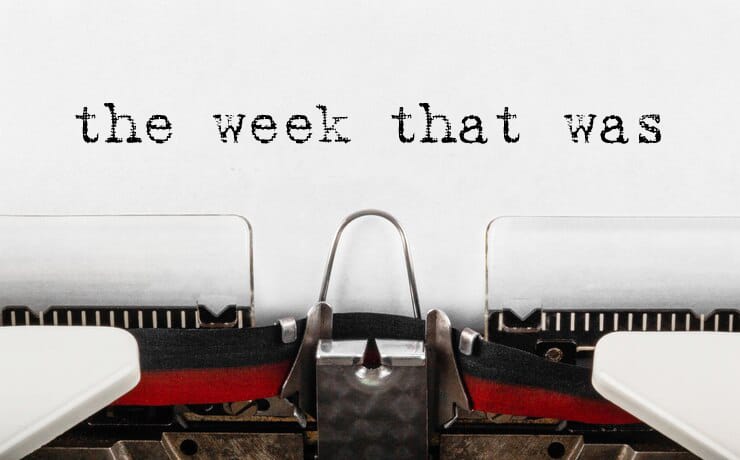 Sawrkar dawr
March 14, 2022 khan Dr R. Lalthangliana, Minister, H&FW, Commerce & Industries leh Higher & Technical Education Department changtu chuan Delhi-ah sawrkar laipuia hotu pawimawh te dawrin Mizoram hmasawnna tura hma an lakna chungchang a sawipui.
High Court thupek
Land Revenue and Settlement changtu Minister Lalruatkima Office Chamber ah amah leh Law, Judicial and Parliamentary Affairs changtu Minister TJ Lalnuntluanga te hovin National Highway leh Railway project atana ram laka temporary pass neitute hnen atanga cess za zela 15 lak chungchanga Gauhati High Court, Aizawl Bench thupek order bawhzui dan tur ngaituahin March 14, 2022 khan an thukhawm
Governor's Medal
March 14, 2022 khan Durbar Hall, Raj Bhavan-ah Sawrkar hnathawk tha te chawimawina sang - Governor's Gold leh Silver Medal te chu sem a ni a. Governor Hari Babu Kambhampati hnen atangin hnathawk tha thlanchhuah mi 11 te chuan chawimawina tangkapui leh chawimawina thuziak an dawng.
mPASS a ngai lo
Home Department chuan March ni 11 khan thupek chhuahin Mizorama khualzinte leh bungraw phur lirthei lo lut te tana COVID-10 khuahkhirhna kalpui meka mPASS in register tulna chu a paih.
HAWNG
Chief Minister Zoramthanga chuan 15.3.2022 khan Mizoram Youth Commission Office-cum- Coaching Centre, MINECO chu a hawng.
School session
March 15, 2022 khan School Education Minister Lalchhandama Ralte hovin a office chamber-ah School Session thara school hawn dan tur chung-chang an ngaihtuah. School Education Minister Lalchhandama Ralte-in School Session thar sikul luh hun tur chu April 5, 2022 anih thu a sawi.
SDMA thukhawm
Chief Minister Zoramthanga hovin 15.3.2022 khan Mizoram State Disaster Management Authority (SDMA) chu Chief Minister Office Conference Hall-ah an thukhawm. Deputy Chief Minister Tawnluia, Home Minister Lalchamliana, P&E Minister R. Lalzirliana, FCS&CA Minister K. Lalrinliana leh member dang te an tel a ni.
SAWRKAR NGEN
Parliament budget session neih mekah Mizoram Rajya Sabha MP K.Vanlalvena chuan March 15, 2022 khan thu sawiin Mizoram-in FCI atanga thlatin buhfai a dawn chu kan state mamawh zat chanve chauh a nih thu sawiin a zatve dang chu open market atanga Mizoram sawrkar-in man to zawka a lei a ngaih thu a sawi a. FCI atanga kan buhfai dawn zat tipung turin Central sawrkar a ngen a ni.
SWACHHATA PAKHWADA
Aizawl DC Dr Lalhriatzuali Ralte hovin Taxation Department Auditorium-ah Swachhata Pakhwada hun March 16, 2022 khan hman a ni a. Thupuiah vawikhat chauh hman theih Single-Use Plastic hman tlem inzirtirna "Curb the use of Single-Use Plastic and Discourage the use of Plastic in the Office" tih chu an hmang a ni.
Thulh rih
March 16, 2022 khan Lok Sabha-ah C. Lalrosanga, MP zawhna pahnih ziaka chhan a ni a. Railways Minister Ashwini Vaishnaw chuan Sairang atanga Hmangbuchhuah thlenga Broad Gauge relkawng siam nan hian cheng vaibelchhe 15, 007 zet a ngai dawna chhut a ni a. A senso tur nena chhutin a hlawk dawn loh avangin hmalak zui theih a ni ta lo a ti.
Padma Shri lawmpui
March 17, 2022 khan Governor Hari Babu Kambhampati chuan Padma Shri Award 2022 dawngtu VL Nghaka, Ramhlun South chu Raj Bhavan-ah lengah sawmin a hlawhtlinna a lawmpui a. VL Nghaka hi Mizorama Hindi tawng zirna leh tihhmasawnna lama a thawh that avanga Literature and Education huang bika Padma Shri Award 2022 dawng turin thlan a ni a; March 28 hian Rashtrapati Bhavan-ah President of India hnen atangin a dawng dawn.
Capping and Lamp Lighting
Mission Foundation Movement hnuaia MFM School of Nursing (ANM) chuan March 17, 2022 khan Capping and Lamp Lighting Ceremony vawi 13-na anmahni building, Durtlangah an hmang a. Deputy Chief Minister Tawnluia chu khuallian a ni.
Share now