The Week that Was on May 8, 2022
Hun i nei lo maw! Kar hmasa chhunga Mizoram tana thil pawimawh thleng te tawi, mahse, funkim siin chhiar tur dahna a ni e. Hun reilotea i chhiar zawh mai theih turin chhawp chhuah a ni e..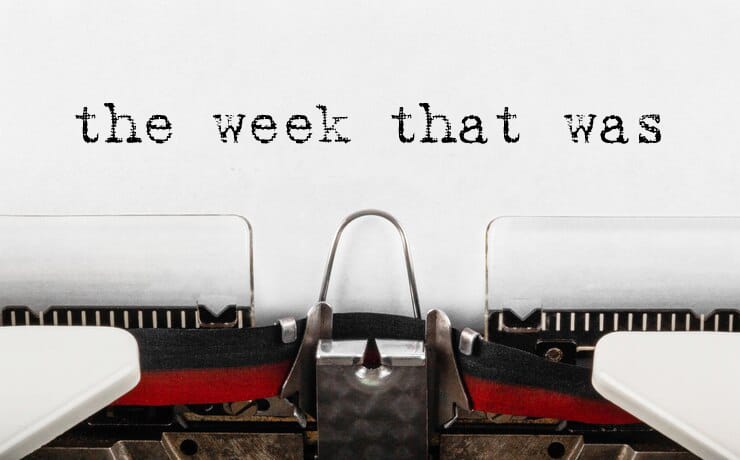 Round- up Session
India zalenna kum 75-na lawmna Azadi ka Amrit Mahotsav (AKAM) North East Festival neih mekah May 2, 2022 khan 'Round- up Session of Roundtable on Untapped Eco-Tourism Potential and Role of Bamboo in the NE Region' chu Dawrpui Multipurpose Centre, Aizawl ah neih a ni. Chief Minister Pu Zoramthanga chu khuallian niin Tourism Minister Pu Robert Romawia Royte chu khualzahawm a ni.
SARANG INZIRTIRNA
May 3, 2022 khan Deputy Commissioner, Aizawl leh Central YMA tangkawp buatsaihin, India Independence Day Vawi 75-na pualin hmankhat daih sarang chungchang inzirtirna hun Vanapa Hall kawtah hman a ni. He hun hi AMC Deputy Mayor leh Ward XII Councillor ni bawk R.Thanglura'n a hmanpui a ni.
INTER DISTRICT FOOTBALL Tourney
May 3, 2022 khan Dr. R. Lalthangliana, Minister, Commerce & Industries, Higher & Technical Education, Health & Family Welfare etc., leh bialtu MLA ni bawk chuan Voltas Malsawm House- MFA Inter District Junior Boys Football Championship chu HDFA Ground Hnahthial ah a hawng.
INKAWM
Lengpui Airport-ah Union Minister of State for Minority Affairs John Barla leh Sports Minister Robert Romawia Royte te chu May 3, 2022 khan Lengpui Airport-ah intawng fuhin inkawmna hun an hmang a, Mizoram hmasawnna tur leh a bikin Siaha district hmasawnna tur an sawi dun a. Sports Minister Robert Romawia Royte chuan Union Minister chu Minority Affairs Ministry-in thalaite hmasawnna tur leh Sports infrastructure tam tak Mizoram tana a pek avangin lawmthu a hrilh.
AKAM NE Festival
India zalenna kum 75-na lawmna Azadi ka Amrit Mahotsav (AKAM) kal zelah North East Festival chu hmarchhak state tinah neih a ni a. April 4, 2022 khan Guwahati-ah Shri Ram Nath Kovind, President of India hovin North East Festival kharna inkhawm neih a ni.
JUBILEE EXHIBITION
Mizoram Legislative Assembly Golden Jubilee (1972-2022) lawmna kal zelah May 4, 2022 khan Deputy Speaker Er. Lalrinawma chuan Assembly Annexe building-ah District Council hunlai atanga vawiin thlenga Assembly kaihhnawih thlalak hlui leh thildang chi hrang hrang phochhuahna 'Golden Jubilee Exhibition' a hawng. May ni 4, 2022 chhunga neih he Exhibition hi May ni 6 (Zirtawpni) khan khar a ni.
GOVERNOR LEH CM TEN LO HMUAK
Ni khat cham tura Mizoram lo kal India President Ram Nath Kovind chu April 5, 2022 chawhma dar 11:55 khan Thuampui Helipad ah Governor Hari Babu Kambhampati leh Chief Minister Zoramthanga ten an lo hmuak a. Chief Secretary, DGP, DIG AR, Aizawl DC, Aizawl SP te pawh an tel a ni.
'SAVE TLAWNG LUI PROJECT'
May 5, 2022 khan K.Lalrinliana, Minister of State for Food, Civil Supplies & Consumer Affairs Department chuan Bairabi North YMA Hall-ah 'Save Tlawng Lui Project' kharna hun a hmanpui.
Degree hlan
May 5, 2022 khan Mizoram University (MZU) chuan Convocation vawi 16-na chu MZU Multipurpose hall-ah a buatsaih a. President Ram Nath Kovind, India rama University zawng zawnga hotulu ber, Visitor of the Central Universities chu he hunah hian khuallian a ni.
Mara inthlan zo
12th MADC General Election chu May 5, 2022 khan neih niin, boruak muanawm tak hnuaia tha taka zawh fel a ni. Vote hi zing lam dar 7:00Am atanga tlai lam dar 5:00Pm chhunga thlak a ni a. Vote tla zawng zawng percentage hi 85.30% niin, Vote tlak thatna ber Polling Station chu Riasikah a ni a, 98.95% a tla. Vote tlak tlemna ber Polling station chu New Siaha west-II niin, 72.50% a tla thung.
President -in Mizoram chhuahsan
Zan khat riaka lo zin India President Ram Nath Kovind chuan May 6, 2022 zing khan Mizoram chhuahsanin New Delhi a pan. President hi Thuampui Helipad atangin Mizoram Governors Hari Babu Kambhampati, Chief Minister Zoramthanga leh mi pawimawh dangten an thlah a. Lengpui Airport atangin Home Minister Lalchamliana leh official ten an thlah a ni.
Share now