The Week that Was on October 1, 2023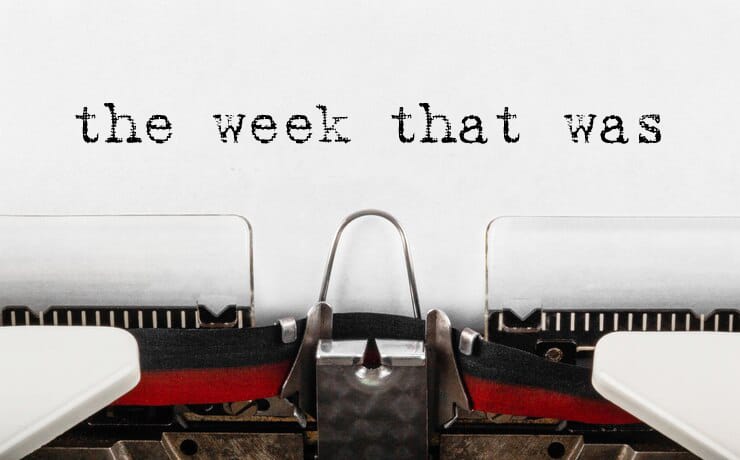 Vengchhung hmumhimna beihpui thlak
Aizawl : Tuikual South Branch YMA chuan Ruihhlo Do leh Vengchhung Humhimna beihpui thlak chu ni 25.9.2023 zan 9:00 PM atang khan an nei, YMA In Section-1-ah Aizawl Temple Corps C.O. Major Ngurthangvunga chuan Hunserh hmangin bul tan a ni.
Zodin - Tennis Court inkar leh a pen hleh zawng zawng te dapchhuahna neih a ni. Ruihhlo ngai leh zu vangin mi an man khawm an ni a, AMC Multi-Complex, Tuikual South ah an khung khawm. Ruihlo tih nan leh zu in nan Tuikual South hmang tawhlo turin an zilhhau a, Spiritual Councelling neiin a mal te te a tawngtai sak na Major Ngurthangvunga, C.O. Temple Corps chuan a nei a, Warning pek an nih hnuah Tuikual South a khawtlang duh loh ti tawh lo tura intiamkamna ziah tir an nih hnu ah haw tir a ni.
Project Sentinel atan MOU ziak
Aizawl : September 27 khan AR Ground, Aizawl-ah Project "Sentinel – Centre of Educational Excellence, Skilling and Wellness" chungchangah thawhhona thuthlung - Memorandum Of Understandings chu Assam Rifles, NIEDO leh Axis Bank ten an ziak a. Governor Dr Hari Babu Kambhampati chuan he hun hi a hman pui a ni.
Project Sentinel hi Assam Rifles leh NIEDO tangkawpin Mizoram rama thalai (zirlaite) hmakhua ngaiin zirna tha zawk an zir theihna tur leh state danga zirna in tha zawka lehkha an zir theih na atan hmalakna an kalpui tur a ni.
Best Tourism Village ah Reiek puang
Aizawl : Bharat Mandapam, New Delhi-ah September 27 khan World Tourism Day lawmna neih a ni a. He hunah hian Reiek khua chu India rama tourism village tha ber - BEST TOURISM VILLAGE OF INDIA 2023 atan puan ni a, Gold Award hlan a ni.
Reiek khua hi Gold Award dawng thei India ram pum atanga thlan chhuah village tha ber panga zingah a tel a ni. He chawimawina sang hi Robert Romawia Royte, Tourism Minister chuan Union Tourism Secretary V. Vidyavathi hnen atangin a dawng a ni.
Best Tourism Village hi Central Nodal Agency for Rural Tourism, Ministry of Tourism hnuai a mi in a buatsaih ni in Best Tourism Village thlanna Competition ah hian application 750 chuang, India ram district hrang hrang 315 leh State 31 atangin a lut a ni. Hetiang tehna hrang hrang a teh hian India rama titha ber khaw panga zingah Reiek chu puan a ni ta a ni.
Dy. CM-in 37 MLD Water Treatment Plant hawng
Aizawl : SIPMIU, UD&PA hmalakna 'Augmentation of Aizawl Water Supply and Construction of 37 MLD Water Treatment Plant' chu 26.09.2023 chawhnu khan Deputy Chief Minister Tawnluia chuan khuallian niin a hawng (commission) a; PHED Complex, Laipuitlang ah a hawnna hun hi buatsaih a ni.
He Project hi nitin tui litre maktaduai sawmthum leh pasarih pump lut thei tura ruahman a ni a. India rama khawpui lian a cheng ten an dawn thin ang nitin mi pakhat tan litre 135 ang a sem theih tura ruahmanna siam a ni a, chu chuan kum 2033 thleng mipui nuai li, singli leh sangnga (4,45,000) a chawm zo dawn a ni. SIPMIU in khawpui chhung tuam chhuaka pipeline thar leh lian a phum tawh te, Zonal Tanky thar an sak te chuan he tui mamawh belh hmang hian tangkai zawkin mipuiah tui sem a ti awlsam tawh tura beisei a ni.
Sawrkar Pisa Kai hun thar
Aizawl : Under Secretary, GAD chuan September 26, 2023 khan thuchuah siamin Mizoram sawrkar hnuaia hnathawkte pisa kai hun chhung a tidanglam.
October 3, 2023 atangin zing dar 9 atanga tlai dar 4 thleng a ni tawh dawn a. Mizoram house hrang hrang pisa kai hun pawh a hnuaia tarlan ang hian tihdanglam a ni, North East a Mizoram House te chuan Mizoram kalphung hi an zawm ang a, New Delhi, Kolkata, Mumbai leh Bengaluru-a Mizoram House te chu darkar chanve in an tan tlai anga a, an bang tlai bawk ang.
AR sipai thawh tha hnenah Governor-in tangkapui hlan
Aizawl : Inspector General Assam Rifles (East) kaihhruaina hnuaiah Assam Rifles September 26, 2023 khan Circular Lawn, Raj Bhavan-ah investiture ceremony buatsaih a ni a. He inkhawmah hian Governor Dr Hari Babu Kambhampati chuan Jawan 23 hnathawk tha thlanchhuah te hnenah chawimawina Governor's Gold leh Silver Medals a hlan.
AR Investiture Ceremony-ah hian Dr Renu Sharma, Chief Secretary ; Mizoram Police DGP Anil Shukla ; Major General Vinod Kumar Nambiar, YSM, SM, Inspector General Assam Rifles (East) leh Brigadier Girish Upadhya, SM, VSM, DIG, 23 Sector Assam Rifles bakah Assam Rifles Officer te leh sawmbik te an tel a ni.
Super Specialty Cancer & Research Centre lungphum phum
Aizawl: Mizoram State Cancer Institute, Zemabawkah Zoramthanga, Chief Minister chuan Japan International Cooperation Agency (JICA) sum Rs. 700 crore senga sak tur Mizoram State Super Specialty Cancer & Research Centre lungphum chu September 25, 2023 khan a phum.
Super Specialty Cancer & Research Centre hian khum 200 awmna Hospital a nei dawn a, Cancer natna enkawlna khawl tha a nih dawn bakah Research Centre a nih angin thawktute pawh khawvel huapa rintlak (world class) ni tura beisei a ni dawn a ni. Medical Safety lam pawh changkang taka kalpui tur a ni ang. A project pumpui man hi Rs. 700 crore a ni a, za zela sawmhnih Rs. 160 Crore hi Mizoram sawrkar lo tum ve tur a ni ang a, hna hi kum 2028 kumtawp lama thawh zawh hman beisei a ni.
Governor-in bengdar 320 sem chhuak
Aizawl : September 25 khan Durbar Hall, Raj Bhavan, Aizawl-ah khawvel puma bengngawngte puala ni bik "World Day of the Deaf" chu hman a ni a. He hunah hian Governor Dr. Hari Babu Kambhampati chu khuallian niin a hmanpui.
Governor chuan Bengdar mamawh tu zirlai thlanchhuah 320 hman turin Bengdar tha chi, pakhat Rs 20,000/- chuang man, a vaia belhkhawm a Rs 6.4 Crore man, COAL India Limited hnuaia Corporate Social Responsibility(CSR) atanga Deen Dayal Sravana Foundation (DDSF), Andhra Pradesh in an lakchhuah chu a sem chhuak nghal a ni.
Ramsa tawlhruk man
Aizawl ; Myanmar atanga tawlhruk ramsa danglam tak Cachar district ah man a ni. Myanmar atanga tawlhruk ramsa danglam tak 7 chu September 27, 2023 khan Assam State, Cachar district -ah tualchhung police-ten an man.
Ramsa vang tak Capuchin 1, Black Macaque 4, Common Opossum 2 te hi India leh Myanmar ramri, Mizoram paltangin Assam State, Cachar district -ah tualchhung police-ten an man nia tarlan a ni. Heng ramsa tawlh luttu India mi 4 te chu man nghal niin thu zawhfiah mek an ni.
Aizawl leh Lamka inkarah helicopter service tan
Aizawl ; Ministry of Home Affairs ruahman angin Lamka leh Mualpui, Aizawl inkarah Sepember ni 27 (Nilaini) atang khan helicopter service a awm tan.
Helicopter service hi Global Vectra Helicopter Ltd in, an buaipui a, VT-GVA/BELL 412 Helicopter, a service dawn a ni.
Helicopter chuan man tur hi Lamka atanga Mualpui helipad chu Rs, 4,500 a ni anga, Mualpui via Lengpui Airport to Lamka chu Rs. 6,000 a ni ang.
Cabinet Meeting nei
Aizawl : September 27 khan Chief Minister Zoramthanga hovin CM cabinet meeting room-ah Council of Ministers chu sawrkar department hrang hrang atanga thu pawimawh lutte ngaihtuahin an thukhawm a, School hrang hrang te an dinhmun pangngai atanga dinhmun sang zawka hlankai chu thurel an pawm zinga langsar zingami a ni.
I&PR Department ten Proposal for repeal of the Mizoram Exhibition of Films on Television Screen (Through Cassette Players) Act, 1990 an dilna chu pawm a ni a, Mizoram Journalist Pension Scheme, 2023 ngaihtuahsak tura ngenna an thehluh chu pawm sak a ni bawk. Heng bakah hian agenda pali, Transport, GAD, I&WR, Art & Culture atanga lutb te pawm a ni bawk a ni.
Latest News & Chhiar Hlawh