The Week that Was on October 23, 2022
Hun i nei lo maw! kar hmasa chhunga Mizoram tana thil pawimawh leh chhinchhiahtlak thleng te, tawi, mahse, funkim siin chhiar tur dah a ni e. Hun reilotea kar hmasa lama thil thleng te chhiar zawh mai thei turin chhawp chhuah a ni e...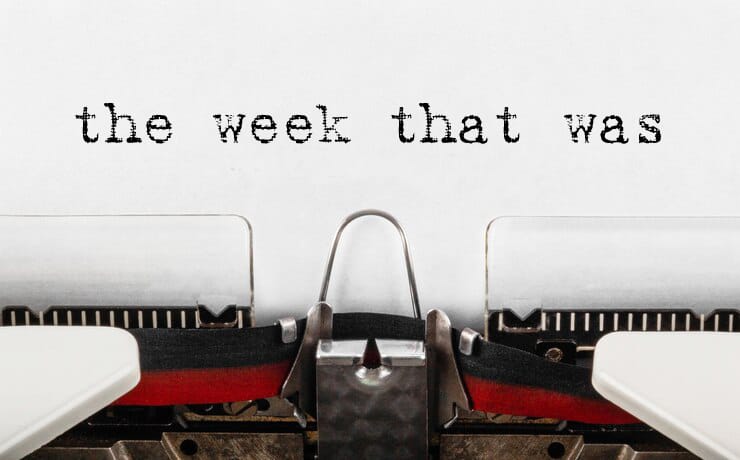 Governor kawm
Vanlalhuma, Ambassador of India to Slovakia leh Vinay Kumar, Ambassador of India to Myanmar te chuan October 17, 2022 khan Raj Bhavan-ah Governor Hari Babu Kambhampati an kawm. Hemi ni vek hian CM Zoramthanga chu a pisa ah an kawm.
POLICE SPORTS
Chief Minister Zoramthanga chuan 17.10.2022 khan Mizoram Police Sports Meet vawi 20 na chu Rajiv Gandhi Stadium, Mualpui ah khuallian niin a hawng. He sports meet hi October ni 17 atanga ni 21, 2022 thleng hman a ni.
Business Summit
Planning & Programme Implementation Department buatsaihin October 17, 2022 khan Business Summit, 2022 chu RB McCabe Hall, Aijal Club ah neih a ni a. Vanlalhuma, Ambassador of India to Slovakia leh Vinay Kumar, Ambassador of India to Myanmar te chu khualtha a ni.
Laboratory hawng
October 18, 2022 khan Health Minister Dr R.Lalthangliana chuan State Drugs Testing Laboratory building thar chu MINECO-ah a hawng.
ZIRLAITE KHAWMPUI LIAN HAWNG
October 18, 2022 khan Sports Minister Robert Romawia Royte chuan ni 5 awh tur All Nagaland College Students Union (ANCSU) Khawmpui Lian chu Dimapur khawpuia Sakus Mission College ah a hawng. College 32 an tel a ni.
Training hawng
Home Minister Lalchamliana, Diasater Management & Rehabilitation changtu ni bawk chuan Disaster Management & Rehabilitation Department leh National Institute of Disaster Management, New Delhi te tangrual buatsaih ni 3 awh tur, 'Training of Trainers on Mainstreaming Disaster Risk Resilience Measures into Development Planning' tih chu October 19, 2022 khan a hawng.
AROGYA MELA
Department of AYUSH, Ministry of Health & Family Welfare, Govt. of India leh Directorate of AYUSH, Govt. of Mizoram tangkawp buatsaih ni thum awh tur 'AROGYA MELA 2022' chu October 19, 2022 khan Dr. R. Lalthangliana chuan khuallian niin a hawng a.
Hal chi khap
October 19, 2022 khan Home Minister Lalchamliana hovin kumin Krismas, Kumthar leh Puja (Diwali leh a dangte) lo thleng turah halpuah, halmawi, silailem mu nei chi leh sky lantern khap chungchang an rel a, khap tlat ni se, an ti.
SUMMIT HAWNG
Mizoram sawrkar leh Confederation of Indian Industry (CII) te buatsaih ni hnih awh tur State Level MSME Summit chu Commerce & Industruies Minister Dr R. Lalthangliana'n October 19, 2022 khan Millenium Centre chung zawlah a hawng.
ASUTP HAWNG
CM Zoramthanga chuan October 19, 2022 khan Aizawl Sustainable Urban Transport Project (ASUTP) chungchang a nikhat awh Workshop buatsaih chu khuallian niin a hawng. He Workshop thupui chu 'Review of Existing Scenario & Finalising Mobility Indicators' tih a ni.
Lungphum phum
October 20, 2022 khan Transport Minister TJ Lalnuntluanga chuan Hlimen-a Transport Department ramah Vehicle Inspection and Certification Centre (I&C Centre) sakna tur lungphum a phum.
MIZO TAWNG ZIAH DAN
October 20, 2022 khan MBSE Conference Hall, Chaltlang-ah School Education Minister Lalchhandama Ralte chuan MBSE lehkhabu buatsaih 'Mizo Tawng Ziah Dan', Fourth Edition 2022, (Revised & Enlarged) tih a tlangzarh.
Share now