The Week that Was on October 30, 2022
Hun i nei lo maw! kar hmasa chhunga Mizoram tana thil pawimawh leh chhinchhiahtlak thleng te, tawi, mahse, funkim siin chhiar tur dah a ni e. Hun reilotea kar hmasa lama thil thleng te chhiar zawh mai thei turin chhawp chhuah a ni e...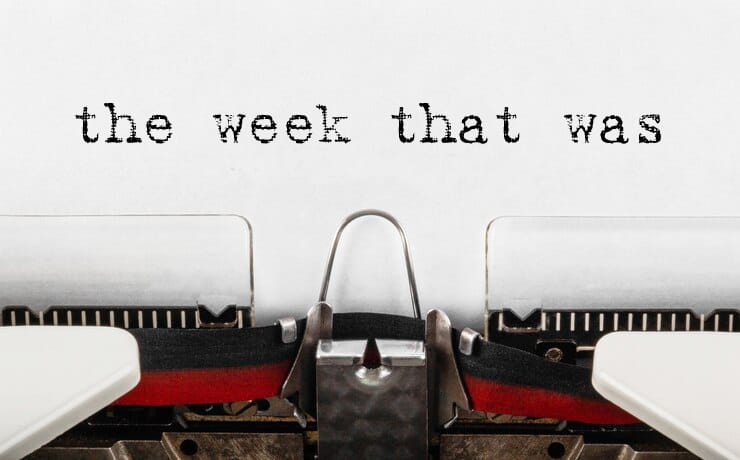 CM-in Winery tlawh
Chief Minister Zoramthanga chuan 25.10.2022 khan Tlangsam Champhai Grape Growers Society te grep sawngbawlna hmun Winery chu tlawhin an hmalaknate a enfiah. Society hruaitu leh member te nen inkawmna hun hmangin, an hmalakna ah hlawhtlinna nasa zawk an chan zel a duhsak thu a sawi.
CoMaCi Thukhawm
October 25 khan Dr. Lalhriatzuali Ralte IAS, Deputy Commissioner leh Chairman, Coordination Committee on Management of Aizawl City (CoMaCi)/ District Disaster Management Authority hovin Deputy Commissioner Office Chamber ah Vaivakawn Traffic Point - Hunthar peng lei tla hniam laia SIPMU hna thawh kal mek a tui pipe kal dan tur te sawiho a ni.
HSS Games 2022
School Education Department buatsaih 19th Mizoram Higher Secondary School Games 2022 chu 25.10.2022 khan Aizawl khawpui chhung hmun hrang hrangah tan a ni. 19th Higher Secondary School Games-ah hian infiamna sports discipline hrang hrang 4- Athletics, Football, Volleyball leh Badminton-ah te intihsiakna neih a ni.
Tomato Festival
October 25, 2022 khan Deputy Chief Minister chuan Tualte YMA Hall-ah Tomato Festival chu khuallian niin a hmanpui. Festival hawn a nih hma hian Tawnluia chuan Tualte khuaa Tomato sawrna khawl bun chu a hawng a, Tualte khuain a hminga Tomato huan an siamsak leh Tualte khuaa Tomato chingtute tana Horticulture Department-in Tuikhuah an siamsak chu a tlawh bawk. Tomato Festival-ah hian Tualte Tomato Growers' Co-operative Society Ltd. (TTGCS) siam Tomato Ketchup, Rs.40/- man chu mipuite lei theih turin a tlangzarh a ni.
Retailer te tlawh
Dr Lalhriatzuali Ralte, Aizawl District Bawrhsap chuan October 27, 2022 khan Retailer te buhfai sem dan a endik a. Retailer ten buhfai leh thildang pds kaltlanga mipui hnena sem hna an thawk tha em tih a endik a ni. Akam lawmna kal zelah Dept of Food & Public Distribution, Government of India hmalaknain India ramah fair price shop (retailer te buhfai semna) 5000 vel tlawh chhuah runpui neih mek a ni
CM-in tlangzarh
Chief Minister Zoramthanga chuan 27.10.2022 khan Dr. C Biakmawia ziah lehkhabu pahnih - "Nghilh loh nan" leh "Lest we forget" chu Aijal Club ah a tlangzarh. CM chuan tawng hnih a ziah tlangzarh theih a ni chu a ziaktu fakawm a tih thu a sawi.
JAPAN-a Nurse thawh theih dan zir
October 27, 2022 khan Verdant Multipurpose Hall, Laipuitlang ah Labour, Employment, Skill Development & Entrepreneurship Department buatsaihin Japan rama Nursing lam hna Mizo thalai ten kan thawh theihna turin Workshop buatsaih a ni.
CM LEH IOCL
27.10.2022 khan Chief Minister Zoramthanga hovin IOCL hotute chuan Mizorama oil depot leh bottling plant siam chungchang CM Cabinet Meeting room, CM office ah an thukhawm. Meeting-ah hian rel in a chawm tur tuiahthei dahna hmunpui POL depot (rail fed oil depot) din chungchang sawiho a ni a. Sairang a lut tur rel kawng siam mek ringa Sihhmuia oil depot siam a nih theih nana ruahmanna IOCL in an siam leh bawhzui ngaite thlirho a ni. He hunah hian FCS&CA Minister K. Lalrinliana pawh a tel a ni.
Share now