The Week that was on September 10, 2023
Hun i nei lo maw! Kar hmasa chhunga Mizoram tana thil pawimawh leh chhinchhiahtlak thleng te, tawi, mahse, funkim siin chhiar tura dah a ni. Hun reilotea kar hmasa lama thil thleng te chhiar zawh mai theih turin chhawp chhuah a ni e.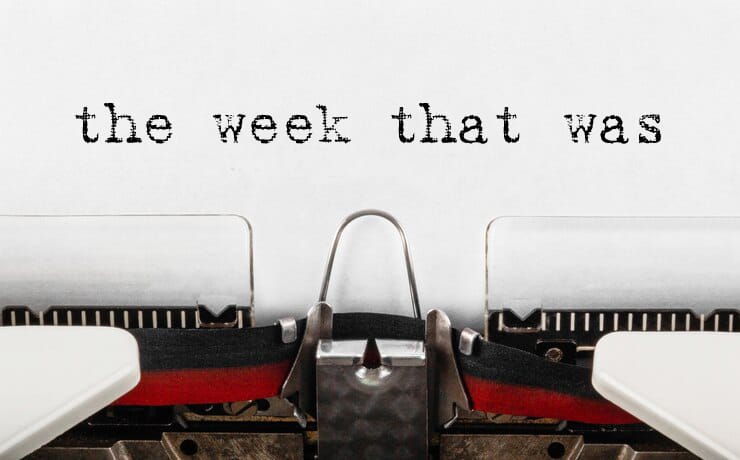 CKTP buatsaih Camping tan
Aizawl : Central KTP buatsaih 'Chhanchhuahna Camping' kar thum awh tur chu September 4, 2023 atang khan Synod Camping Centre, Neihbawih-ah neih tan a ni.
'Chhanchhuahna Camping' hi September ni 23 thleng neih tur a ni a, Tual Upa Jerry Laltanpuia, Krista Remna Palai Team chu Camp speaker tur a ni a. Camping neih tan atanga ni 10 chhung chu detox hun atan hmang phawtin, September ni 13 atangin team te'n hun an hmang tan dawn a ni.
LESDE, CYMA leh CSC hmalakna in E-Shram Registration Camp kalpui
Aizawl : Labour, Employment, Skill Development and Entrepreneurship (LESDE) Department, Central YMA leh Common Service Center (CSC) te hmalakna in September 4 atang khan Mizorama District panga; Mamit, Saitual, Serchhip, Lawngtlai leh Khawzawl ah mahni kut kea hnathawka eizawng (unorganized workers) te tana hamthatna (social security scheme) e-shram leh PMSYM Registration Camp kalpui a ni a.
e-Shram hi Ministry of Labour and Employment hmalakna hnuaiah kalpui niin kuthnathawka eizawngte sawrkar in a chhinchhiahna pakhat a nih bakah hemi a registration ti te chuan sawrkar atangin hamthatna an nei thei dawn a ni. e-Shram registration hi Veng leh khaw tina Common Service Center (CSC) ah mahni aadhaar card leh bank passbook kengin kut hnathawka ei zawngte tana pan theih reng a ni.
Mim Kut lawm dan tur rel
Aizawl : State Level Steering Committee for Celebration of Mim Kut chu 04.09.2023 khan an chairman Social Welfare & Tribal Affairs Minister Er. Lalrinawma hovin Excise & Narcotics office conference hall-ah Mim Kut lawm dan tur relin an thukhawm.
Mim Kut lawmna tur ruahman mek hi sawrkar bultuma Mim Kut buatsaih hmasa ber tur a ni a. Social Welfare & Tribal Affairs Department kaltlangin sawrkar laipui atanga a lawmna tur sum hmuh a ni a. September ni 29 ah Vanapa Hall-ah tura ruahman a ni. Meeting-ah hian Social Welfare Dept. bakah Art & Culture, School Education, I&PR leh MKHC, MUP, CYMA aiawhte an tel a ni.
CM Zoramthanga-a'n Zirtirtute Teachers day chibai buk
Aizawl; Chief minister Zoramthanga chua a IG page-ah September 5, Teachers Day pualin Zirtirtute chibai a buk a, zirtirtute chu ram leh hnam rohlu, lehkha zir thiamna bakah, mihring puitling chherchhuahna hna thawktu ropui tak an ni a ti.
A official IG page a a tarlan danin, Zirtirtute Ni hi Dr. Sarvepalli Radhakrishnan, India ram President pahnihna, zirtirtu ropui tak hriatreng nan a piancham September ni 5, 1888 hi 'Zirtirtute Ni' atan hman a ni a. Kum 1962 atangin India ram pumpuiah urhsun taka hman thin a ni.
"Vawiin Zirtirtute Ni vawi 61-naah hian Zirtirtu hna thawk mekte leh chawl tawh zawng zawngte zahna chibak ka buk che u," tiin IG-ah hian a ziak bawk a ni.
Chawngte ah kawng zawh
Aizawl ; Chawngte a Mizo leh Chakma tlawmngai pawl hrang hrang intel khawm chuan Chawngte khawchhung kawngpui chhiat avanga lungawi lohna lantir nan September 4, 2023 khan kawng an zawh a, mi 500 chuang kawngzawhah hian an tel.
Chawngte football ground atanga SDO office thleng kawng hi an zawh a, pawl hrang hrang aiawh ten thu an sawi a, Chawngte hi kawng hrang hrangah ngaithah a ni an ti a, kawng chungchangah an chan tur leh a nih dan tur ang an ni pha lo fo thin tih sawi bawkin, Mizoram sawrkar chuan an dinhmun harsat zia hria se, ngaihsak ve se an duh a ni an ti.
Apex Bank Officers ten Manipur Zohnahthlakte tanpui
Aizawl : Manipur buai tuartu Zohnahthlakte tanpui nana Apex Bank Officers tanglai leh pension tawh (Apex Bank Hranghlui) ten an thawh khawm pawisafai Rs. 26,000/- chu Ni 6.9.2023 chhun khan Central YMA hruaitute hnenah an hlan.
Apex Bank te hian an thawktute thawhkhawm Rs. 2,00,000/- chu Ni 10.8.2023 khan Central YMA hruaitute hnenah hian an lo hlan tawh bawk a ni.
Chief Minister leh Kuki-Zo hruaitute inkawm
Aizawl : Chief Minister Zoramthanga leh Kuki-Zo community zinga mipui thlan hruaitu thenkhat leh pawl hrang hrang hruaitute chu 06.09.2023 khan CM office conference hall ah an inkawm.
Chief Minister chuan Manipur a boruak tha lo thleng avanga mipui tam tak in harsatna an tawk chu pawi a tihpui thu a sawi a. An kal zel dan turah pawl hrang hrang leh mipuite uluk taka inrawnkhawm in, ngaihtuahna fim tak nen hma lak pawimawh a tihpui thu kalkhawmte bulah hian a sawi a. Mizo mipuite chuan zohnahthlak unaute chu puih an ngaihna laia puih zel an inhuam thu a sawi bawk.
Chief Minister hmutute zingah hian Minister leh MLA te bakah Mizo People's Convention, Kuki Students' Organisation, Hmar Inpui, Committee on Tribal Unity, Zomi Council Student organization leh pawl dang aiawhte an tel a ni.
TNAI, Mizoram State Branch Conference hmang
Aizawl : Trained Nurses' Association of India (TNAI), Mizoram State Branch General Conference vawi 19-na, September ni 6&7, 2023 chhung awh tur bultanna Synod Conference Centre, Mission Veng, Aizawla hman chu Chief Minister Zoramthanga chuan khuallian niin a hmanpui.
General Conference thupui atan 'The Future of Nursing: Leading Change, Advancing Health and Transforming Care' tih chu hman a ni.
Trained Nurses' Association of India (TNAI) hi kum 1908 ah din niin, Mizoram State Branch hi August 1964 ah din a ni a, September 1, 2023 thleng khan Mizoramah TNAI Life Member 3750 an awm a. District branch 7 awm mekin TNAI Mizoram Office dinna tur ram Ainawn Vengah TNAI Hqrs-in a leisak bawk.
Sekhum ramah mihring ruhro nia hriat hmuh a ni
Aizawl; September 7, 2023 tlai dar 4 bawr vel khan Sekhum ramchhung lui ah mihring ruhro ni a hriat hmuh a ni a, Lunglei police ten la in, thil awmdan an enfiah mek.
Sekhum atanga ZALEN thudawn danin, nimin tlai dar 4 bawr vel khan chakai khawrh tur a kal, Sekhum mi te chuan an khaw ramchhung, Ramlaitui nen a an inrina lui pakhat ah mihring lu ruhro leh ngal ruh ni ngei a hriat te an hmu a.
Hemi chungchang hi Lunglei police te hriattir niin, police te a hmunah kalin, ruhro te hi an la nghal a, forensic lamah enfiah a ni.
Reiek BDO Office thar hawng
Aizawl : September 7 khan Lalruatkima, Rural Development Minister chuan Reiek Block Development Officer Pisa, Cheng Nuai 161.64 senga sak thar chu khuallian niin a hawng.
BDO office building hi MGNREGS (Mahatma Gandhi National Rural Employment Guarantee Scheme) fund contractor profit paih hnuah nuai 161.64/- hmanga sak a ni. Building structural design hi IS Code for Seismic Zone V Specification anga siam niin Officer Room -4, Staff Cell -6 bakah mi 108 lenna Conference cum Training centre a awm a ni.
Reiek RD Block hi 1974 a din niin hetiang building thar tha tak sak a nih theih nana sulsutu Reiek BDO lo ni tawh zawng zawng leh Sorkar chungah lawmthu a sawi a ni. Building hi nikum May 20 khan sak tan niin kumin August 18 khan sak zawh a ni a, thla 16 chhunga sak zawh a ni thu a sawi.
Women's Polytechnic Aizawl Jubilee lawm
Aizawl : Higher & Technical Education Minister Dr. R. Lalthangliana chuan 07.09.2023 khan Women's Polytechnic, Aizawl (WPA) in Silver Jubilee an lawmnaah khuallian niin a hmanpui.
Women's Polytechnic, Aizawl hian ni li chhung - September ni 4 atanga ni 7, 2023 thleng Silver Jubilee lawmna hi an buatsaih a ni. Kum 1998 September ni 7 kha class tan ni a nih avangin Women's Polytechnic, Aizawl din niah ziaka pawm a ni. Vawiin programme-ah hian Principal lo ni tawh thin mi 4 te chawimawina neih a ni a, documentary tlangzarh a ni bawk.
Share now