The Week That Was on September 17, 2023
Hun i nei lo maw! Kar hmasa chhunga Mizoram tana thil pawimawh leh chhinchhiahtlak thleng te, tawi, mahse, funkim siin chhiar tura dah a ni. Hun reilotea kar hmasa lama thil thleng te chhiar zawh mai theih turin chhawp chhuah a ni e.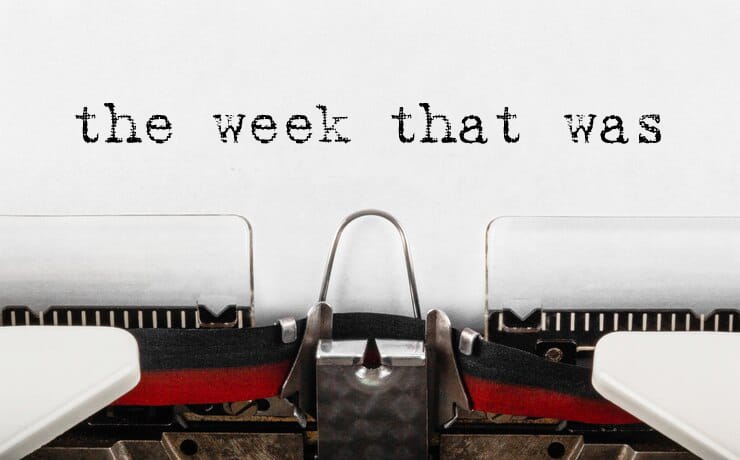 State Tax Office thar hawng
Aizawl : Deputy Commissioner of State Tax Office, Electric Veng Hnahthial chu September 14 khan Taxation Minister Lalchamliana chuan a hawng a, hawnna inkhawm Horeb Conference Hall, Rallangtlang-a neihah Khuallian niin a hmanpui.
Mizoram Sorkar hnuaia Taxation Department hi May ni 20, 1988 khan Excise Department atangin a indang. Taxation Department hi Commissioner of State Tax kaihruaihna hnuaiah Zone 14 a then a ni a. Aizawl District-ah Zone pali awmin, District dangah Zone pakhat theuh a awm a. Tun hnaiah District thar pathum, Hnahthial, Khawzawl Ieh Saitual-ah te Zone thar siam a ni.
Taxation Department hian kum 2022-2023 chhunga target chu cheng vaibelchhia 900 a ni a, revenue hmuh zawng zawng chu cheng vaibelchhia 1020.66 a ni a, Sawrkar kum kal mek 2023-24 chhung hian August ni 31 thleng khan revenue chu cheng vaibelchhia 492.90 a lut tawh a ni.
Youth 20 Mizoram kharna nei
Aizawl: September 14 khan Youth 20 Mizoram, Ram leh Hnam hmangaihna, Ram Chhanna leh Hmasawnna atana intawhkhawm (Meet on Nationalism, Patriotism & Developmen) kharna inkhawm Pachhunga University College Multipurpose Auditorium ah Sports & Youth Services Department bultuma buatsaih a ni a, he hun hi Zoramthanga, Chief Minister chuan khuallian niin a hmanpui.
India ramin G-20 Presidency a chelh kum denchhena hmalakna chi khat Youth 20 Mizoram Meet on Nationalism, Patriotism & Development hi July ni 14 atang khan neih tan a ni a, Mizoram pumah intawhkhawmna engemawzat buatsaih a nih hnuin vawiin hian a kharna hun an nei leh ta a ni.
National Award to Teachers 2023 dawngtu chawimawi
Aizawl : Kolasib District Education Committee buatsaihin Kolasib-a Govt Diakkawn High School Hall-ah National Award to Teachers 2023 dawngtu, Govt Diakkawn High School, Kolasib-a Teacher Lalthianghlima chawimawina leh lawmpuina hun chu September 13, 2023 khan hman a ni.
He hunah hian sawm bik sawrkar official-te, National leh State Teacher Award lo dawng tawhte, zirtirtute, zirtirtu inzawm khawm pawl hrang hrang ai awhte, District MJA te, Lalthianghlima chhungte leh Govt Diakkawn H/S zirtirtu leh zirlaite an kal khawm a ni.
National Award to Teachers 2023 dawng tur hian mi 50 thlan niin, Award hian chawimawina thuziak bakah pawisa fai Rs. 50,000/- leh silver medal a keng a. Lalthianghlima hian September ni 5, 2023 khan Vigyan Bhawan New Delhi-ah India President Droupadi Murmu hnen atangin National Award to Teachers hi a dawng a ni.
Ayushman Bhava Campaign tlangzarh
Aizawl : September 13, 2023 khan Ayushman Bhava Campaign chu India President Smt Droupadi Murmu-in a hawng a. He hun hi Governor Dr Hari Babu Kambhampati chuan State Level program huaihawtna hmun, Conference Hall, Legislative Assembly Annexe building atangin Video Conference kaltlangin a chhim a ni.
National Level launching program hawn zawhah hian State Level Physical Launching Program buatsaih chhunzawm a ni a. Dr.R.Lalthangliana, Health Minister leh Health Department official te bakah sawmbik te pawh an tel a ni.
MJA memeber thi te ralna ex-gratia hlan
Aizawl : Mizoram Sawrkarin Mizoram Journalist Association (MJA) thite ralna a pek thin, ex-gratia chu September 13 khan MJA member 3, Accredited Journalist 2 leh MJA member dang 1 chhungte hnenah I&PR Minister Lalruatkima chuan a hlan.
He hunah hian Accredited Journalist 2, Alfred Vanchhawng, Stringer, DDK Aizawl, Executive Member, MJA (Hqrs) Aizawl leh V. Zoramthara, News Reporter, LPS Vision chhungte hnenah Ex-gratia Rs 1,50,000/- hlan niin, Journalist member dang E. Lalhleia, Editor, Aizawl Observer chhungte hnenah ex-gratia Rs 1,00,000/- hlan a ni bawk.
Ui sa ei phal a nih loh thu hriattirna chhuah
Aizawl: Kolasib District Bawrhsap (Deputy Commissioner) John LT Sanga chuan September 12 khan ui sa ei khap chungchangah Kolasib District chhunga mipuite zawm tur hriattirna a chhuah.
"Director, AH & Vety Department, Aizawl atanga lehkha kan dawn angin, The Mizoram Slaughter (Amendment) Act 2020 Section 2(a) chuan mihring ei atana ran talh phal zingah ui a chhiar tel loh avangin ui talh chu dan loa ngaih a lo ni ta a. Food Safety and Standards (Food Products Standards and Food Additives) Regulation 2011 (2.5.1) chuan mihring ei atana ran talh theihte zingah ui a telh lo bawk.
Air Marshal leh CM inkawm
Aizawl: September 12 khan India thlawhna sipai hotu Air Marshal SP Dharkar, PVSM, AVSM, Air Officer Commanding-in- Chief, Eastern Air Command chuan Chief Minister Zoramthanga chu a pisaah a hmu a, Civil mite leh Air Force lamten an inhmantawm theih Airport leh Heliport Mizorama din dan tur an sawi dun.
Air Marshal hian vawiin hian an hmunpui Shillong atangin Mizoram hi a rawn thleng a, Chief Minister a hmuhnaah hian Air Force Officer pawimawhten an rawn telpui a ni.
Deputy Chief Minister-in Smart Classroom bungrua hlan
Aizawl : Aizawl Smart City Limited (ASCL) hnuaia zirna in te tih changtlunna tur project, Smart Classroom kaltlanga ngaihtuah hmanraw hrang hrangte chu September 12 khan Govt. Aizawl College, Mualpui Campus-ah Deputy Chief Minister Tawnluia, UD&PA Department changtu Minister ni bawk chuan Aizawl khawpui chhunga zirna in hrang hrangte'n tangkai taka an hman turin a hlan.
Aizawl Smart City Limited (ASCL) hnuaia hmalakna pakhat Smart Classroom Project atan hian project senso zat chu cheng vaibelchhe 7.43 a ni a. M/s Silicon Infotech Pvt. Ltd chu supplier niin August ni 16, 2023 khan inremna siam a ni a, September ni 30, 2023 ah chuan Smart Classroom hmalakna hi peihfel vek tawh tura ruahman a ni.
September 29-ah MIM KUT hmang dawn
Aizawl : September 11 khan Excise & Narcotics Department Conference Hall-ah Social Welfare & Tribal Affairs Minister Er. Lalrinawma hovin State Level Steering Committee for Celebration of Mim Kut an thukhawm a. Kuminah a hmasa ber atan 'MIM KUT 2023' hman thar leh dan tur leh a kaihhnawih thil pawimawhte an rel.
Mizo pi pute Kutpui pawimawh zinga pakhat, Mim Kut chu tun hnuah hman ni tawh lo mah se Mizo hnam nunphung leh ziaranga tel a nih avangin kuminah 'Mim Kut' chu hman thar leh ni se tia rel tawh angin 'Mim Kut 2023' chu tun thla September ni 29, 2023 (Zirtawpni) khian hman tum a ni.
Zirna In te Tobacco Free Educational Institution-ah puang dawn
Aizawl : Ministry of Health & Family Welfare chuan 2024 May ni 31 hian No Tobacco Day denchhen in Zirna In te "Tobacco Free Educational Institution" a puang turin State te a ti a. Hemi bawhzui hian 11.09.2023 khan Mizoram State Anti-Tobacco Day puala School Education Directorate conference hall a hun hman naah Mizoram chhunga zirtirtute tan "Training of Teachers in ToFEI (Tobacco Free Educational Institution)" buatsaih a ni.
Inkhawmah hian Zirna In-a Principal te leh Association hrang hrangte bakah Education Department a hotu hrang hrangte an tel a. National Tobacco Control Programme, National Health Mission, Mizoram leh School Education Department tangrual a buatsaih a ni.
Share now