Thlahrang film chhuak thar tur 'THE GHOST HUNTER'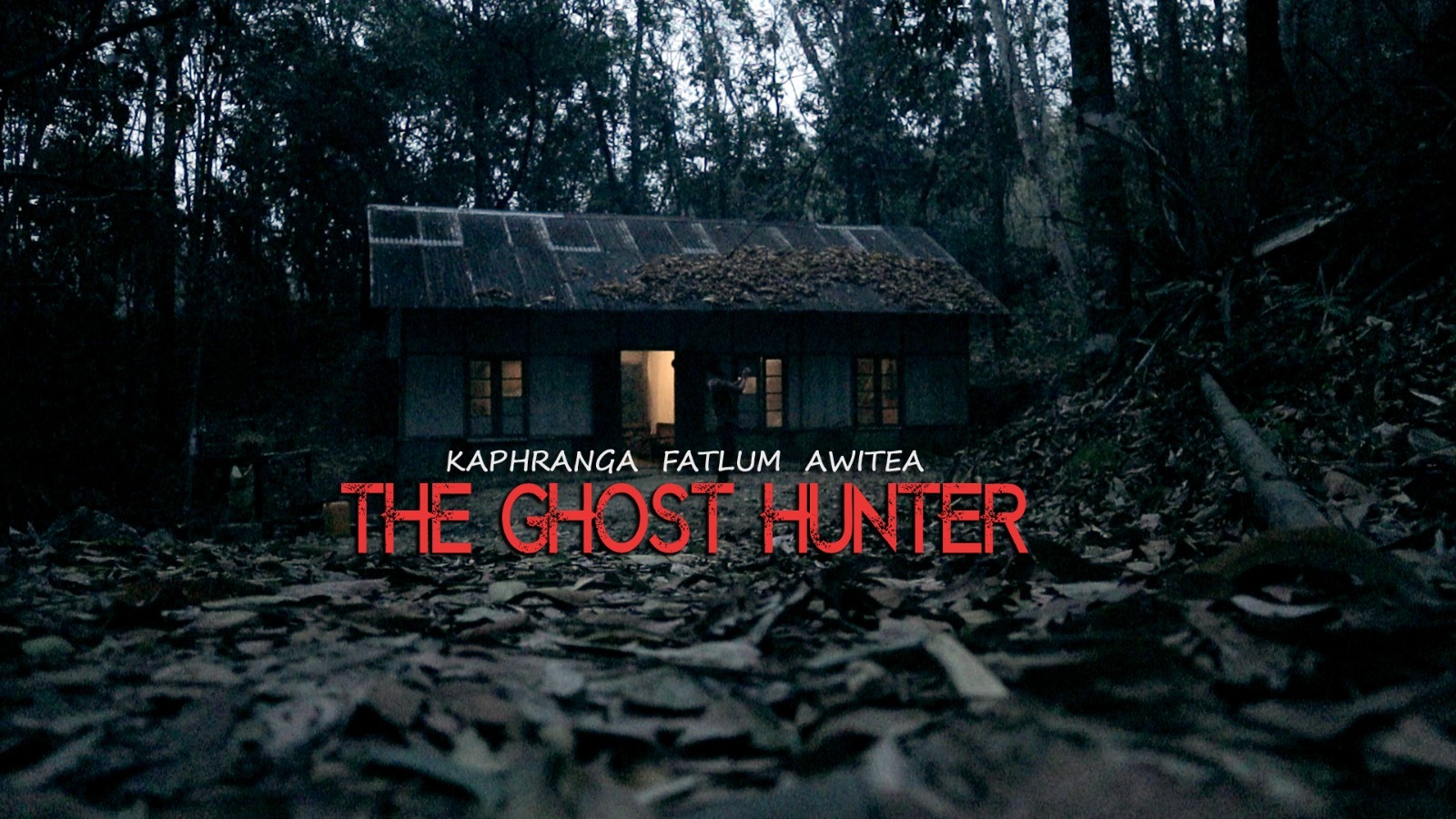 Thlahrang film ngainatute tan Mizo film chhuak thar a awm dawn e. JC Motion Pictures, Lunglei siam 'Kaphranga Fatlum Awitea - THE GHOST HUNTER' film chu tihchhuah tura peih fel a ni hnai ta.
He film hi tun hma lama film hriat hlawh tak tak - CABIN, Thingserh, Mission, House No 109 siamtute zinga mi Johan Lalhmunmawia direct-na hnuaiah siam niin, David Zawma chu Asst. Director a ni. Scriptwriter hi Leitlang Pictures film hriat hlawh tak 'Thihna Nen Nikhat' tih ziaktu Lalhlimpuia Pachuau a ni a, Johan Pautu leh Mawitea Chhangte te chu Director of Photography an ni bawk.
The Ghost Hunter film -ah hian YouTube lama hriat hlawh tak; Lalrozuala Chawngthu, WHERE film atanga Zoram mipui hmelhriat Elvis Ngurchungnunga bakah, 'Ka U Liana' film-a a changtunu ber Esther Ralte te chu a changtu langsar an ni. Anni bakah hian Mizo comedian tha leh lawm hlawh Mastea paw'n cameo role a play bawk.
Horror/Comedy lam hawi a ni dawn a, shooting hi Lunglei leh a chheh vel hmun hrang hrangah neih niin, Mizo mipui lawm zawng tak nuih tur tam leh phut zawk theihna chi a in pawlhsawp dawn a ni.
He film hi August thlaah tlangzarh theih tura ruahman a ni a, Lersia Play App-ah dahchhuah a ni ang. A film buaipuitute chuan THE GHOST HUNTER' hi en sak theuh turin mipuite an sawm bawk a ni.
Latest News & Chhiar Hlawh