Voice of Salvationist 2023 : Top 5 lut an hriat ta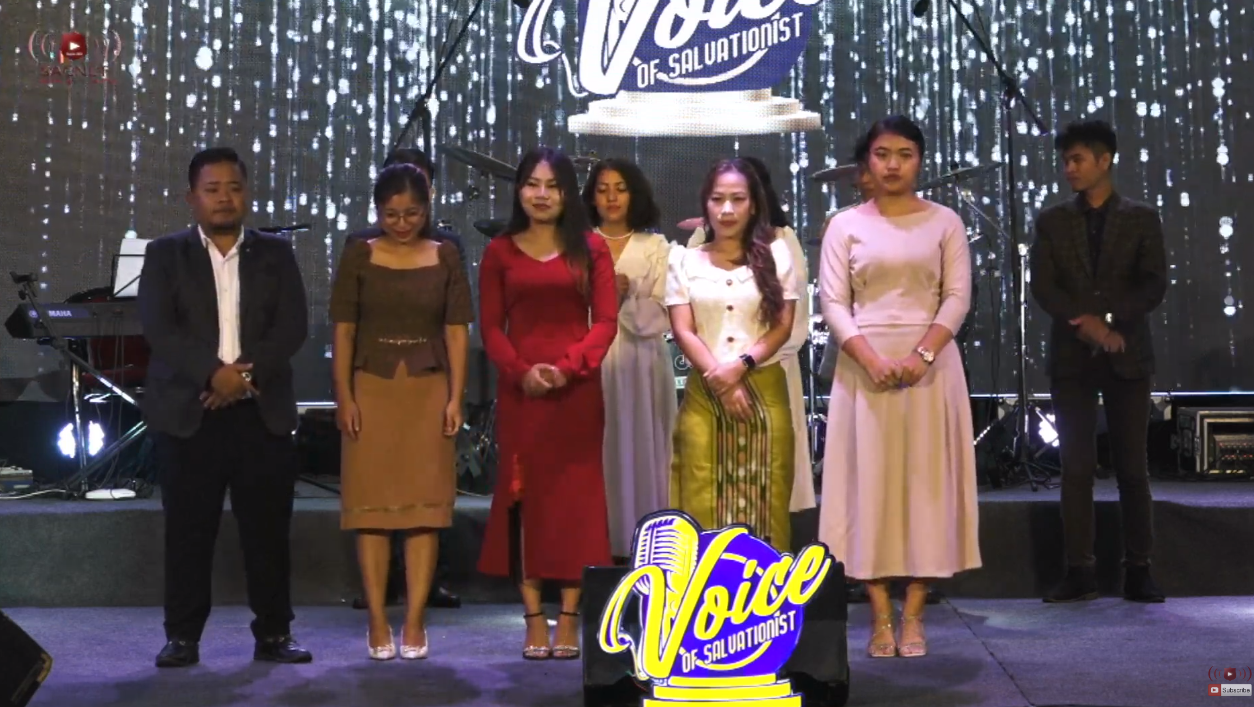 Territorial SAY Council buatsaih zai intihsiakna Voice of Salvationist (VOS) top 10 intihsiak chu zanin (August 18, 2023) khan Dawrpui Multipurpose Center-ah neih a ni a, top 5 lut puan nghal an ni. Top 5 atang hian pakhatna thlan chhuah a ni tawh dawn a, intihsiak vawi khat an hmachhawn leh dawn a ni.
Top 10 intihsiak hi chhawng hnihin kalpui a ni a, a tir lamah a mal theuhin an zai. Chawlh lailawk hun an hman hnuah 'Battle Round' in a zui a, entu mipui tan mit leh beng a tlai hle. A tha zual mi 10 thlan chhuah an nih ang ngeiin an zai thiam hlawm hle a, tu pawh top 5 inhlangkai se an awm hliah hliah.
Intihsiak an nih miau avangin a tha zual mi panga thlan chhuah an ngai si a, a tawpah - Dennis Lalbiakkaia (Chanmari Corps), Vanlalruati (Tlangnuam Corps), Liansangpuii (Khatla Corps), PC Lalrinliani (Chanmari West Corps) leh Angela Zonunmawii (Lily Veng Corps) te chu Grand Final atan an inhlangkai ta a ni.
Voice of Salvationist Top 5
~ Vanlalruati - Tlangnuam Corps, CSD
~ Dennis Lalbiakkaia - Chanmari Corps, CND
~ Liansangpuii - Khatla Corps, CSD
~ PC Lalrinliani - Chanmari West Corps, CND
~ Angela Zonunmawii - Lily Veng Corps, CND
Latest News & Chhiar Hlawh