Young Thugs
Unau 11 zinga 10-na a ni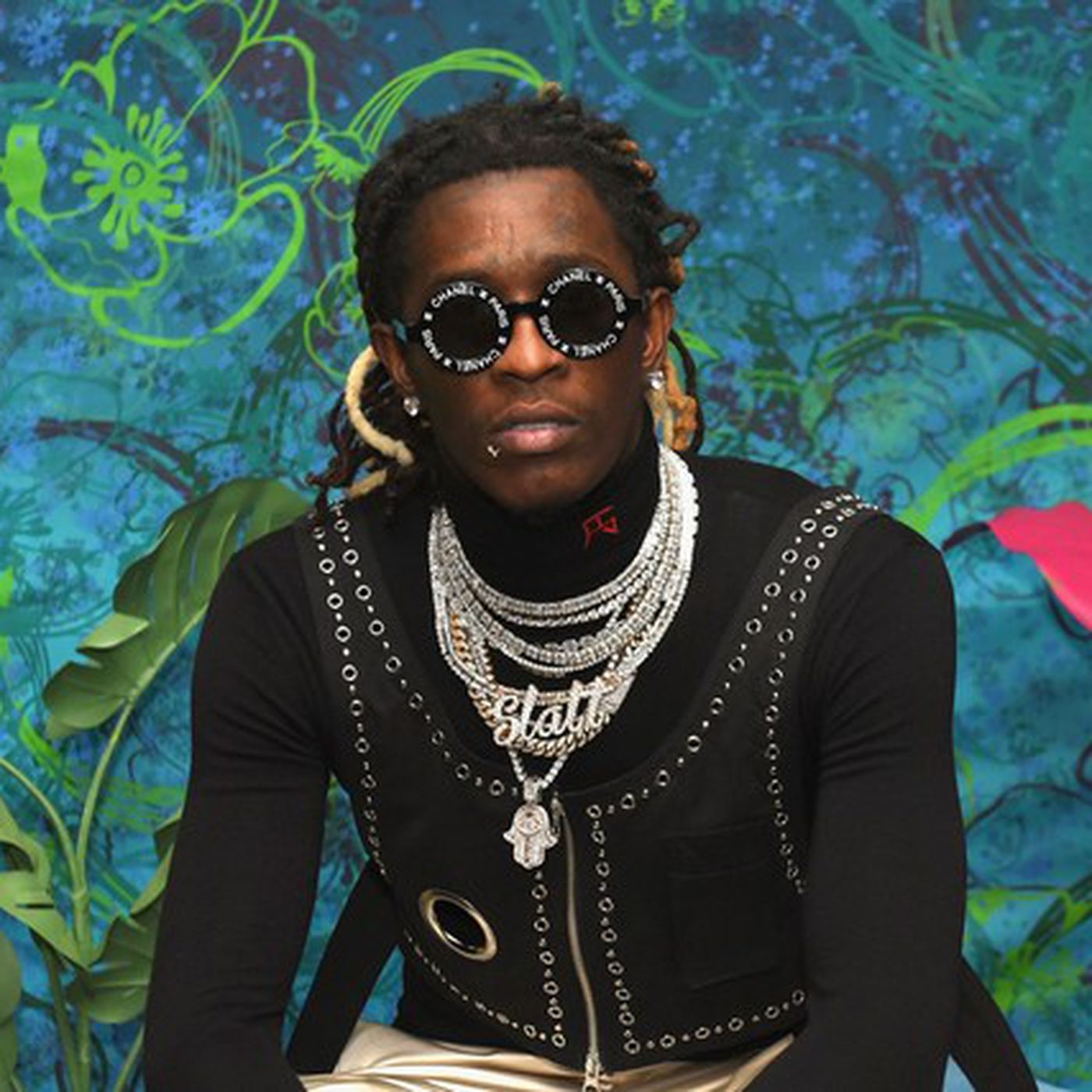 Chris Brown-a hla, Billboard Hot 100 lamah pawh tun laia thleng sang tak, 'Go Crazy' hlaa rapper, Young Thug tia stage lamah chuan an sawi, Jeffery Lamar Williams hi August 16, 1991)-a Atlanta, United States-a piang a ni a, an unau 11 zinga 10-na a ni.
American rapper, zaithiam leh hla pawh phuah thiam, Thug hi tunlai khawvelah chuan rapper zinga mite ngaihven ber pakhat a ni a, a contemporary trap music hmang hi mi dang tam takin an entawn a ni.
A a aw khawng tak leh a inchei dan danglam tak pawh hi hriat a hlawhna a ni.
Rimawi khawvelah hian rapper dang, Birdman leh Gucci Mane te nena an tihho atangin hriat a hlawh a. Kum 2011 vel atang khan hla a lo tichhuak ve fo tawh thin.
Kum 2013 khan Gucci Mane-a label, 1017 Records-ah contract a ziak ve ta a, hemi kum hian a mixtape hmasa ber, 1017 Thug chu a tichhuak a, faktu leh seltu pawh a ngah hle.
Mi tam zawkin Young Thug an hriatna chu kum 2014-a single-a 'Stoner' eh 'Danny Glover' a tihchhuah kha a ni a. Hemi hnuah hian hriat hlawh sa, T.I., Tyga leh Rich Gang te thawhpuiin hria a hlawh ta hle a ni.
Lyor Cohen-a 300 Entertainment-ah contract ziak ta thuaiin mixtape 'Rich Gang: Tha Tour Pt. 1' a tichhuak zui a. Kum 2015 khan mixtape tha hnem tak tichhuak lehin heng zingah hian 'Barter 6' leh Slime Season series hmasa pawh an tel a, a hlawhtling thawkhat hle a. Kum 2016 khan mixtape dang - 'I'm Up', 'Slime Season 3' leh 'Jeffery' te pawh tichhuakin a hlawhtling khat leh viau bawk.
Kum 2017 khan pop singer Camila Cabello-a hla hit tak mai, 'Havana' chu a sakpui a, Billboard Hot 100-ah a vawi khat nan No. 1 dinhmunah a ding ve ta hial a. A kum lehah a album 'Slime Language' chu YSL Records atangin a tichhuak zui a. Kum 2019 phei kha chuan Grammy Award hial a la ta a, Song of the Year chu 'This Is America' a phuahtu a nih avangin a dawng.
A studio album hmasa ber, 'So Much Fun (2019)' a tichhuak zui a, US Billboard 200-ah No. 1 a kai nghal a, Billboard Hot 100-ah 'The London' leh 'Hot' chu Top 20-ah a lang bawk.
Nikum khan single-in 'Go Crazy' chu a tichhuak a, hei hi Chris Brown nena an sak niin a mixtape 'Slime & B'-a hla niin Hot 100-ah No. 3 a kai phak hial a, tun thlengin a la hit zui ta zel a ni.
Share now